The Return Of Serena Williams Headlines Star-Studded Wimbledon 2022 Cast
27th June 2022 - by Louis Kalinga
Many of the world's biggest names are set to take part at the All England Club, led by Williams, Rafael Nadal, Novak Djokovic and Andy Murray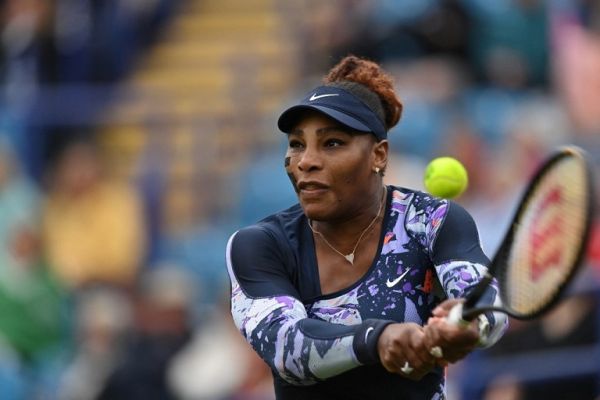 SUMMARY
While Serena Williams' return has hit the headlines in the recent past, there are plenty of stars set to take the court in this year's edition of Wimbledon
Williams was on the verge of retiring but has made a comeback as she seeks an 8th Wimbledon title that would see her equal Margaret Courts record of 24 Grand Slam titles.
With the 135th edition of the championships starting on Monday, champion Djokovic is eager to retain the title he won after beating Matteo Berrettini in the final
While Serena Williams' return has hit the headlines in the recent past, there are plenty of stars set to take the court in this year's edition of Wimbledon.
Many of the world's biggest names are set to take part at the All England Club, led by Williams, Rafael Nadal, Novak Djokovic and Andy Murray.
Williams was on the verge of retiring but has made a comeback as she seeks an 8th Wimbledon title that would see her equal Margaret Courts record of 24 Grand Slam titles.
With the 135th edition of the championships starting on Monday, champion Djokovic is eager to retain the title he won after beating Matteo Berrettini in the final.
Djokovic is a six-time Wimbledon champion and is looking to make it a fourth consecutive title, with there being no tournament in 2020 due to the coronavirus pandemic.
"I didn't have any lead-up tournaments to Wimbledon, but I've had success in the past without having any official matches and tournaments.
"Over the years, I had success with adapting quickly to the surface, so there is no reason not to believe that I can do it again," a motivated Djokovic stated.

Roger Federer is not playing as he recovers from a knee injury which needed a third surgery in August.

The 40-year-old Swiss has not played since losing in the Wimbledon quarter-finals last year but plans to make a comeback at the Laver Cup and Swiss Indoors tournament later this year.

Serbia's Djokovic is tied with Federer on 20 Grand Slam titles and is aiming to close the gap on Nadal in the continuing battle to finish with the most majors.

Emerging stars like Emma Raducanu, Iga Swiatek and Carlos Alcaraz are also playing while Daniil Medvedev, the Russian who is the men's world number one, is the biggest absentee because of the move.
Despite thinking last year his career was over because of a chronic foot injury, 36-year-old Nadal has battled back to win the Australian Open and French Open titles this year.
The Rolland Garros victory was a record-extending 22nd Grand Slam men's singles title and will be hoping for a first Wimbledon title since 2008.