Sadio Mane Becomes Highest Paid African Footballer Following Bayern Switch
27th June 2022 - by Louis Kalinga
The Senegalese star called it quits on his six-year stint with Jurgen Klopp's side and sealed a move to the Allianz Arena that will see him earn £250,000-a-week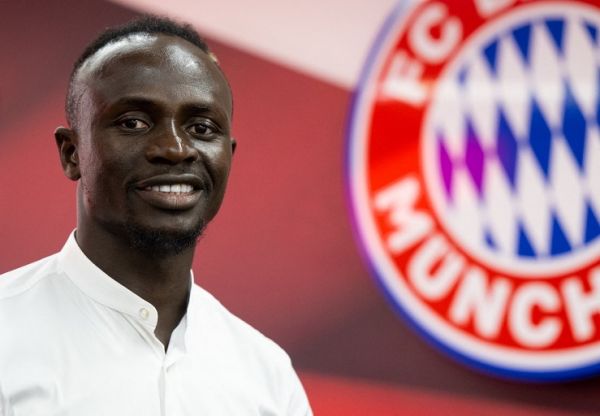 SUMMARY
Bayern Munich's new signing Sadio Mane has become the highest paid African footballer following his over £30m move from English giants Liverpool
Mane was the joint 12th highest paid player at Liverpool, earning £100,000 per week despite being one of the best players at the club and in Europe
Bayern Munich's new signing Sadio Mane has become the highest paid African footballer following his over £30m move from English giants Liverpool.
The Senegalese star called it quits on his six-year stint with Jurgen Klopp's side and sealed a move to the Allianz Arena that will see him earn £250,000-a-week.
He now surpasses his ex Liverpool teammate Mohamed Salah, who is in talks with Liverpool that may see him receive the reported £400,000-a-week he is after.
Liverpool are known for having a firm wage structure, which they would have to break to retain the Egyptian's services for the future.
Mane was the joint 12th highest paid player at Liverpool, earning £100,000 per week despite being one of the best players at the club and in Europe.
Highest paid African footballers
1. Sadio Mane (Bayern Munich) £250,000-a-week

2. Mo Salah (Liverpool) £220,000-a-week

3. Thomas Partey (Arsenal) £200,000-a-week

3. Riyad Mahrez (Manchester City) £200,000-a-week

5. Andre Ayew (Al Sadd) £180,000-a-week

6. Achraf Hakimi (Paris Saint-Germaine) £176,000-a-week

7. Nicolas Pepe (Arsenal) £140,000-a-week

8. Wilfried Zaha (Crystal Palace) £130,000-a-week