Rejuvenated Gor Mahia Show Confidence In Friendlies Ahead Of New KPL Season
26th September 2022 - by Louis Kalinga
Gor have been busy after the glitzy unveil and played two friendly matches over the weekend in which they scored 7 goals and conceded just one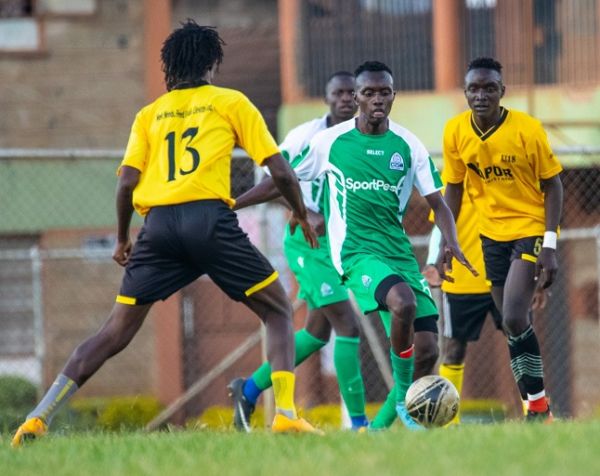 SUMMARY
There seems to be a renewed sense of belief in the Gor Mahia team after they announced their three-year partnership with leading gaming firm SportPesa last Friday
The partnership, which will see the name SportPesa return on their jerseys, has been termed as a 'breath of fresh air' as the team continues to prepare for the start of the new season
On Saturday, they beat Vapor FC 4-1 at the Hope Center in Kawangware before yet another convincing 3-0 win against Leeds FC at Camp Toyoyo on Sunday
There seems to be a renewed sense of belief in the Gor Mahia team after they announced their three-year partnership with leading gaming firm SportPesa last Friday.
The partnership, which will see the name SportPesa return on their jerseys, has been termed as a 'breath of fresh air' as the team continues to prepare for the start of the new season.
Gor have been busy after the glitzy unveil and played two friendly matches over the weekend in which they scored 7 goals and conceded just one.
On Saturday, they beat Vapor FC 4-1 at the Hope Center in Kawangware before yet another convincing 3-0 win against Leeds FC at Camp Toyoyo on Sunday.
"The partnership could not have come at a better time for us and from what I have seen SportPesa do in the past, there is no doubt that we are on course to continue rewriting history.
"The players seem happy with the return of our sponsor and this is the first step toward ensuring that we are ready to do our best in this new season," coach Jonathan McKinstry stated.
The North Irishman has previously handled Uganda, Rwanda, and Sierra Leone national teams and he took over from Andreas Spiers of Germany whose contract with the club expired in June.
"Things are great now. We know the efforts and dedication that SportPesa put into our previous partnership so we don't have any worries about it this time round.
"When it comes to things that Gor Mahia has been able to achieve courtesy of them as our sponsor, the list is endless. All we can promise now is to do our best to ensure that we return to our usual status as the best in the land," midfielder Boniface Omondi told SportPesa News.
Omondi is one of the few players left in the Gor Mahia squad that made history by becoming the first club to host an English side on Kenyan soil when they lost to Hull City on penalties in 2018.
Together with now team captain Philemon Otieno, Ernest Wendo and Sammy Onyango - they also continued to break barriers as they played against English Premier League's Everton at Goodison Park later that year.
"We will just continue to train as we prepare for the start of the new season and now we have no reason why we should not win a record-extending 20th KPL title," Omondi concluded.