KDF take over Nyayo, Kasarani renovations alongside construction of new 50,000-seater stadium
19th September 2023 - by Stephen Ochieng
Nyayo, Kasarani and Kipchoge Keino will all be closed for the renovation works.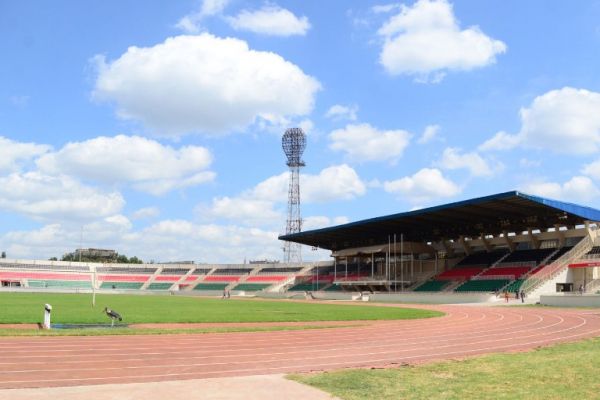 SUMMARY
The deal will see the Ministry of Defense responsible for renovation works at Nyayo Stadium, Kasarani Stadium and Kipchoge Keino Stadium in Eldoret.
They are also expected to build a new 50,000-seater stadium at Jamhuri Grounds to be called Talanta Stadium.
The task, expected to be complete in under two years, is in line with meeting the 2027 AFCON requirements.
The Ministry of Defense has officially taken over the renovation and construction of four stadia around the country after being entrusted with the makeover job by the Ministry of Youth Affairs, the Arts and Sports.

In an official handing over ceremony that took place on Tuesday afternoon at Nyayo National Stadium, Sports Cabinet Secretary Ababu Namwamba signed the documents that gave the Defense Ministry full control over renovation works at Nyayo Stadium, Kasarani Stadium and the Kipchoge Keino Stadium in Eldoret.
Additionally, the Ministry of Defense has also been tasked with the construction of a brand-new playing surface to be called the Talanta Stadium expected to have a seating capacity of 50,000.
The move by the government coming at a time when the country is working to meet the necessary requirements needed for the East Africa Pamoja bid for the 2027 Africa Cup of Nations (AFCON) where Kenya is hoping to land the continental football tournament alongside neighbours Uganda and Tanzania.
"Because Kenya has put forth a bid to host the AFCON 2027, we have looked at the masterplan we had and it involved having four facilities. Three of those stadia we had will get a complete overhaul under the renovations works to be done.
But we have also gone a step further and designed an entirely new ground that is going to be called the Talanta Stadium at the current Jamhuri Grounds expected to hold 50,000 fans and will not have a racing track.
It will be an ideal venue for football and rugby games as well as concerts where the fan and athletes can easily interact when celebrating and we are extremely happy as a ministry to deliver this project with the sister Ministry of Defense," Namwamba said.
In the past, the Ministry of Defense has been responsible for jobs of a similar capacity as they constructed the 10,000-seater Ulinzi Sports Complex at Lang'ata Barracks. They are also responsible for renovation works at Embu Stadium and are known for their timeliness.
"The government has decided that we work together to deliver this project. I want to assure our CS that this work will be delivered on time, in a cost-effective manner and there will be value for money. This is an assurance because this is a major national assignment and undertaking for us.
We have been involved in other projects such as the renovation of KICC, Embu Stadium and also in Kericho and our role is to do what we have been asked in the highest standards possible and it shall be done," Ministry of Defense Principal Secretary Patrick Mariru said.