'Impossible is nothing' – Olunga backs Harambee Stars ahead of 2026 World Cup qualifiers
14th November 2023 - by Stephen Ochieng
Kenya faces Gabon and Seychelles in its two opening Group F qualifiers on 16 and 20 November 2023 respectively.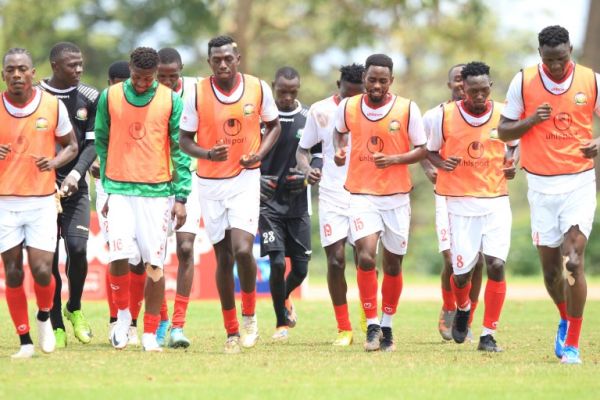 SUMMARY
The Harambee Stars begin their 2026 FIFA World Cup qualifiers on Thursday.
They will first play against Gabon on Thursday 16 and then against Seychelles on Monday 20 in Abidjan, Ivory Coast.
Kenya are in Group F alongside Ivory Coast, Gabon, Burundi, Seychelles and Gambia.
The men's national football team, Harambee Stars, may have never qualified for a World Cup tournament in its entire history, but team captain Michael Olunga has not given hope of possibly breaking that barrier when the African qualifiers for the 2026 FIFA World Cup kick off this week.
As Kenya prepares to take on Gabon and Seychelles in its two opening Group F qualifiers on 16 and 20 November 2023 respectively, the striker currently plying his trade at Qatar's top-flight side Al Duhail, has backed the team to give a good account of themselves as they seek to enter the annals of history.
Speaking during the final preparations ahead of their away opener against Gabon, Olunga exuded confidence in the team's abilities as he revealed how the build-up they have made this time round has given them a fighting chance in a group that also includes Ivory Coast, Burundi and Gambia.
Play here and stand a chance of winning the 25 million SportPesa Midweek Jackpot
This year alone, Kenya has played against World Cup sides Iran, Qatar and Russia in high quality matches that have not been too often to come by for the country, boosting Kenya's morale especially after the the results they recorded I those clashes (1W 1D 1L).
"Impossible is nothing in football. You have to dream first (getting to the World Cup) but that alone is not enough.
You have to work hard, prepare well by playing big friendlies (like we have) so that when you go out to compete against these formidable sides in the qualifiers for the World Cup, you can compete at the highest level possible," the 2015 Kenya Premier League player of the year said.
ALSO READ: Harambee Stars provisional squad for 2026 World Cup qualifiers revealed
'If you look at majority of our preparations, we have played away games and we have really done well. In the past, our major undoing has been going away and trying to get positive results. But credit to the team for going away to different friendlies and getting some fantastic results,
If we can go away and pull results then come home and make our advantage count, then these will be key points in the qualifiers," Olunga opined.
The former Gor Mahia striker also challenged the team to get the perfect start to the qualifiers when they take on Gabon if they are to move closer to making a historic appearance at a World Cup competition.

"Gabon are a tough side and one of the best teams in the continent and we know their qualities. We have prepared quite well and we have nothing to fear. We are going to compete and the boys are going to give their best.
ALSO READ: AFCON 2023 FINAL LINE-UP COMPLETE

It is important to start positively, and this is what we want to go and do in Gabon. It is not going to be an easy match because they are at home and they will have their fans but we have to handle this kind of pressure because if you want to play at the World Cup, you have to go first and compete in this kind of level," he said.
Kenya will first play against Gabon on Thursday, November 16, 2023 in Franceville, and then against Seychelles on Monday, November 20, 2023 in Abidjan, Ivory Coast.
Kenya need to finish top of Group F to book one of the nine automatic tickets to the 2026 World Cup to be jointly hosted by USA, Canada and Mexico.
ALSO READ: Footballers who fell under the spell of witch doctors