You didn't have to be a genius to realise that the injured Cristiano Ronaldo we saw with Portugal at the World Cup in Brazil was a shadow of the player he normally is.
That said, he realised just how important he was to a side which is much diminished by his absence. And he is also—and this is often forgotten by those who believe money is the only motivation for the very best footballers—a fierce patriot who loves to play for his country.
It won't have felt like it at the time, but it was probably a blessing in disguise for him when Portugal were eliminated after the group stages, because he would almost certainly have played through the pain barrier when what he needed to repair the rotulian (patellar)tendon in his knee was complete rest.
Andres Kudacki/Associated Press
And now, following a complete mental and physical disconnection from the game, he has surprised everyone—club doctors included—by coming back with a renewed sharpness and, most importantly, free of pain. Until the first leg of the Super Cup, that is, when he had to leave the field in more pain.
Is Ronaldo listening to the doctors? They would like him to have a longer rest. Why doesn't he stop? Nobody is talking of doing it for eight months as tennis star Rafael Nadal did with a similar injury, but he shouldn't endanger his career because he wants to play every game.
And Real Madrid depend so much on him. I spoke recently to a La Liga manager who informed me that the real problem with facing Ronaldo is that you have to place three men on him because playing one-on-one against him is effectively footballing suicide.
Needless to say, however, such extensive attention on one player leaves Ronaldo's team-mates with more time and space than they could dream of.
And while the only players to have scored for Real Madrid before the Super Cup were Ronaldo and Gareth Bale, it's only a matter of time before other players step up to the plate.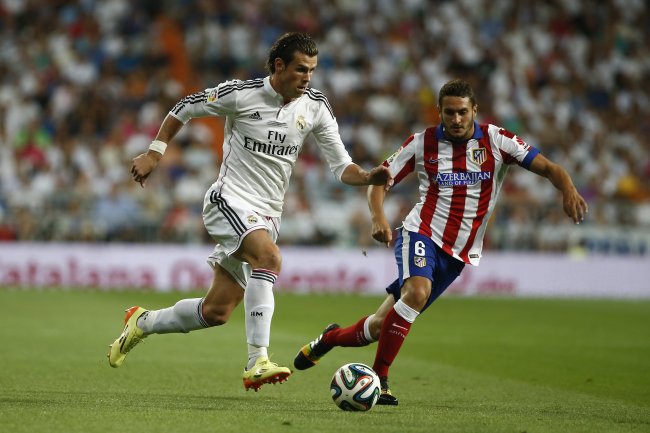 Andres Kudacki/Associated Press
There are, of course, other issues facing Real Madrid, not least deciding where they are going to play World Cup Golden Boot winner James Rodriguez.
Playing him in his best position would mean the team would have to line up in a 4-2-3-1 formation, but what Carlo Ancelotti is looking for is balance, which means going 4-3-3 where there is no obvious place for the Colombia international.
With the combination of Ronaldo, Bale and Karim Benzema to work with, a possible solution could be to use him as a third midfielder on the left where Angel Di Maria played, so don't rule out the possibility of Fabio Coentrao and Rodriguez being played regularly on the wing.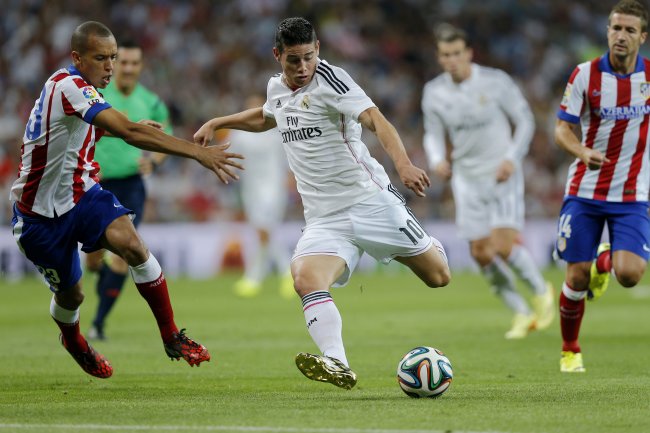 Daniel Ochoa de Olza/Associated Press
Strangely enough, though, Ronaldo's lack of fitness due to injury has meant he has become more of a No. 9 type of player, closer to the box and nearer to Benzema. And ignoring for a moment the fact he is much more than that, he is still—along with Luis Suarez—one of the best No. 9s in the world.
Ronaldo's influence can be noted off the pitch, too, and he is—along with Sergio Ramos—one of the leaders of the team, an accolade he earned after exchanging a few face-to-face home truths with former manager Jose Mourinho, garnering in the process the respect and admiration of all his colleagues.
Real have bought players—today and in the past—who can replace Ronaldo, with Rodriguez being the latest one. But they have not yet done so. I wonder if this is the season where Ronaldo discovers the limits of his body.