Arsenal's clash with Chelsea this weekend might not be a title decider but it certainly represents an acid test. Not since the days of the Invincibles have the Gunners been on such a run of form, and the visit of the champions elect is a chance for Arsene Wenger's men to lay down a real marker ahead of the 2015-16 season.
A run of eight wins in a row have taken the Gunners from the doldrums of sixth – where they were after their 2-1 loss to Tottenham at White Hart Lane – to second. Indeed, there was the faint whiff of a title challenge from north London as they steamed up the table. Only Chelsea's brutal efficiency put paid to that.
So while silverware won't be on the line this weekend, it is certainly a clash of two title contenders ahead of next season.
Arsenal have become accustomed to being also-rans in recent years. Following the move from the Emirates Stadium they were weighed down with debt, limited in the transfer market and became a feeder club to the likes of Manchester City and Barcelona.
The halcyon days of Cesc Fabregas, Samir Nasri and Robin van Persie are gone, but while Gunners fans may harbour fond memories of that trio prior to their defections, they could only ever guide Arsenal to third. Indeed, in 2009-10 the Gunners finished 10 points behind Manchester United – where Van Persie currently languishes on the substitutes bench – and 11 points behind eventual champions Chelsea, where Cesc Fabregas has recaptured the form of his youth.
This season Wenger's side, spearheaded by the dazzling, South American guile of Alexis Sanchez and the understated genius of Mesut Ozil, are set to finish in their best position for nine seasons.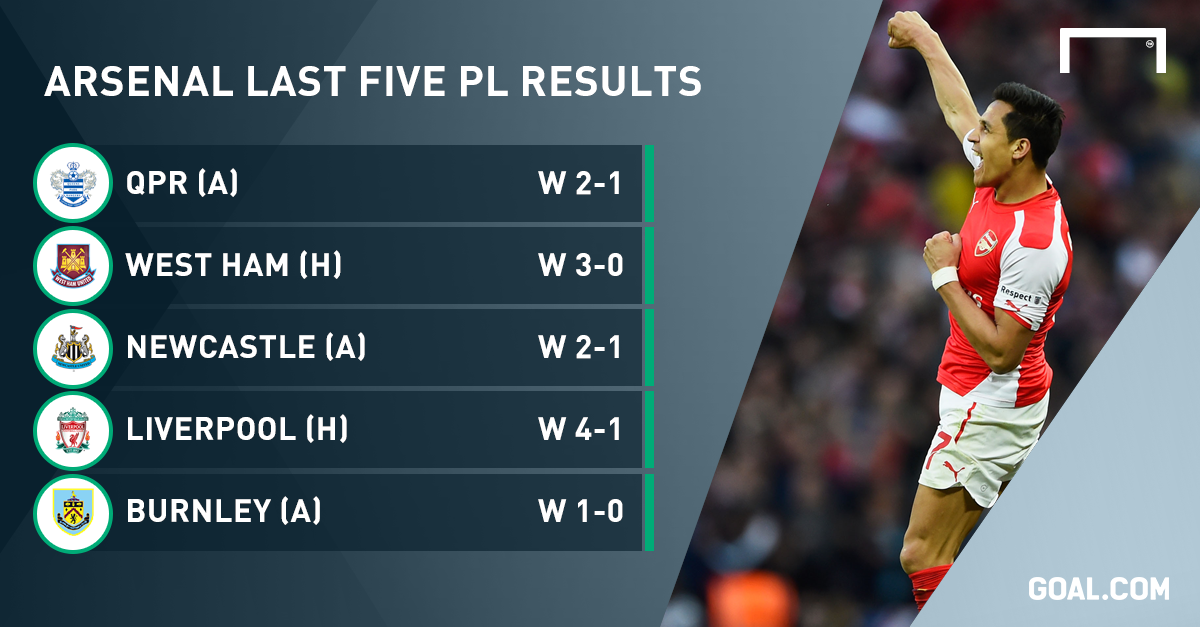 But former Arsenal defender Nigel Winterburn – no stranger to trophies – is steadfastly refusing to get carried away.
While the former left-back, who spent 13 years at the club and was a member of the double-winning side of 1998, has been impressed with the form of his ex-employers, he believes that there is little difference between finishing second, third or fourth, and says that all that truly matters is ending the season top of the pile.
"It is progression but if you're asking me whether Arsenal were to finish second or third, would it make any difference to where they finish, I would say no it didn't," he told Goal.
"You either win it, second or third to me is the same. It qualifies you for the Champions League, fourth does if you win the play-off game, so second or third is almost the same to me."
Winterburn's storied history means he is speaking as a seasoned winner, but this Arsenal side are yet to win anything more than a solitary FA Cup, as they came back from 2-0 down to beat a distinctly poorer Hull City side. They may yet repeat that success this season by beating Aston Villa at Wembley next month.
Yet second-place is more than just a number, and it is far more than a Champions League qualification berth. It is, by very definition, the best of the rest. Chelsea have the league title sewn up and there is little chance of a Gunners comeback, but finishing above Manchester United and Manchester City – two clubs with significantly greater financial capabilities – would send a real message, and Arsenal will have sent it in the best manner possible.
Eight wins in a row is historic, and marks Arsenal's finest run since they won the Premier League in 2001-02. That side comprised the likes of Thierry Henry, Patrick Vieira and Sol Campbell, all at the very peak of their powers.
Of course, judging one side against one another is rather futile, given that history only smiles upon you if you have medals in a cabinet, something Winterburn acknowledges.
"You can only judge the team on the quality of the opposition they are against and I think this team is making strides forward very, very quickly," he added.
"I think it will still need to be tweaked around and have some additions to it but at this moment in time it's not going to be ranked alongside the players of the Invincibles or alongside the double team of 1998 or the teams before that, because in terms of the history it's left for the football club, it hasn't achieved a great deal."
While that may be true, beating Chelsea would go a long way to reaffirming the belief that a truly great Arsenal side is emerging in north London.
Wenger's men have historically struggled against the big teams, and they last defeated Chelsea in 2011, when a Van Persie masterclass inspired a 5-3 win.
Last season they were beaten 6-0 at Stamford Bridge, on the day of Wenger's 1000th game.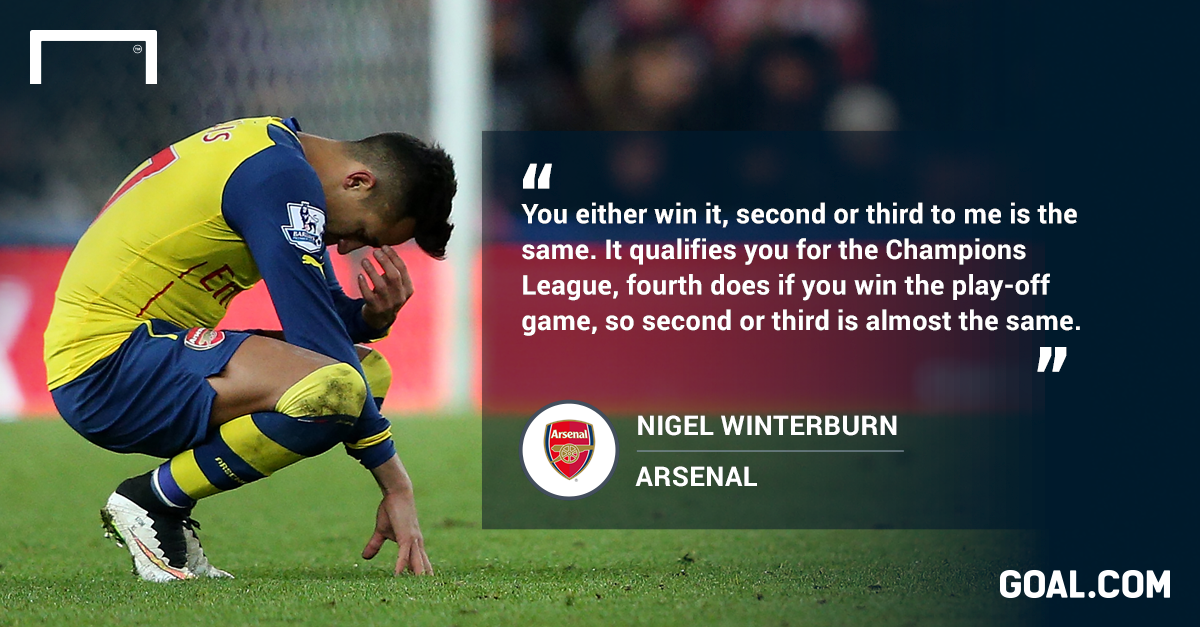 But times are a changing. Arsenal defeated Manchester City 2-0 at the Etihad Stadium earlier this season with a brutally efficient performance, and Wenger appears to have finally worked out what it takes to inspire this squad to victory against their rivals.
As Winterburn points out, title challengers simply must beat the teams around them, and if Arsenal truly have designs on lifting the trophy next May, a victory this weekend is vitally important.
"If you're continually losing against the big teams, it's really going to make it very, very difficult for you to challenge for the title," Winterburn said. "It could swing either way but in terms of belief, it's probably more important that Arsenal don't lose the game.
"If they win it then it will give them that belief against the big teams and keep their season moving forward very nicely moving into the last few games of the season and the cup final."
As far as this season goes Chelsea may have already won the war but this is a battle that carries enormous significance for emerging Arsenal, one they can scarcely afford to lose.